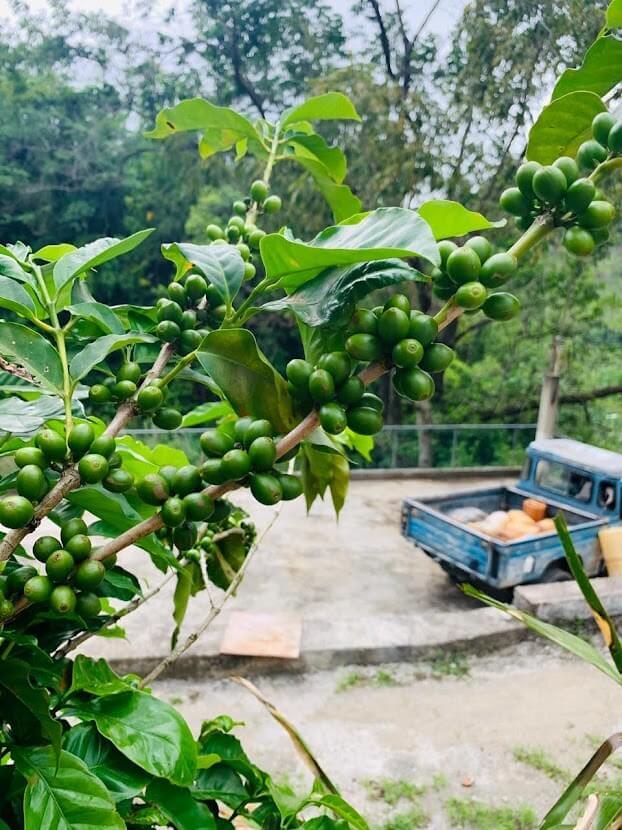 JAMAICAN SOPHISTICATION
Jamaica is home to a special air of old-school sophistication and fascinating personalities. Jamaica has been a playground for the rich and famous for many years – including Ian Fleming. The famous author appeared to have an affection for the beautiful scenery and culture of Jamaica, and the footprints of his classic stories are clearly seen when you travel around in the Jamaica Blue Mountains and country in general.
We all know James Bond loved shaken Martini's, but did you know he also only drank the best coffee available – namely Jamaica Blue Mountain Coffee. If you, like James Bond, want to get close to how excellent coffee is really made – then you've come to the right place!
At Oubu Jamaica Blue Mountain Coffee we want you to experience the very best Jamaica has to offer. Excellent coffee, beautiful views and landscapes, lush nature and the mysterious misty blue mountains – all of that is wrapped into each and every cup of Oubu coffee.
Visit our Amazon store to get your own freshly roasted Oubu Coffee – or visit our flagship store in Shoppes At RoseHall, Montego Bay, Jamaica.
['OHH BOO']
It looks beautiful? But what does it mean?
Oubu is an exhale, a vibe you get when gazing out from one of the beautiful view points in the Jamaica Blue Mountains and taking in the splendor of the blue beyond the blue.
'Oubu' is a loving play on the phrase 'Out of the blue'…where the best coffee in the world grows. In the misty blue mountains…